CenterPath, LLC
Find peace through self-understanding.

General Information

The CenterPath approach allows for personal transformation, healing, and relief from the destructive patterns that have developed in our lives over time. It is my goal to provide you with an experience that supports you in your change process, addressing your unique goals and challenges with a holistic and wellness oriented approach. I consider our work to be the yogic practice of Svadhyaya (Self-Study). It is not counseling, psychotherapy or coaching like you may have experienced before, although there will be some overlap.

Sessions focus on developing an understanding of how your past has affected your present life, but do not stop there. We will also focus on moving beyond the past and taking ownership for, and having agency in your life, moving beyond self-limiting ideas and beliefs. You will integrate new beliefs, thought patterns and energetic patterns into your life. All sessions take into account the importance of body, mind and spirit balance. Enjoy the benefits of holistic counseling and wellness with CenterPath, LLC.

To learn more about yoga and meditation classes and groups please look under the "Workshops and Classes" tab, find me on Facebook at www.Facebook.com/ReneeDavidsonYoga or follow me on Instagram.




About CenterPath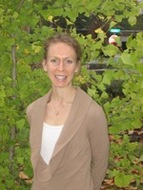 Renee Davidson, LCSW
I help my clients thrive and heal, not simply cope. I am a fully licensed Clinical Social Worker and Registered Yoga Teacher. I approach each client form a mind/body/spirit perspective, realizing that when one part of this triad is out of balance, the whole suffers. A subtle blending of techniques inform my perspective in therapy sessions including sensori-motor psycho-therapeutics, principles of somatic experiencing, spiritual guidance, coaching, yoga psychology, Reiki, and energy balancing . I am interested in exploring what is working in your life, what is not, and I want to provide an environment where you feel comfortable and listened to. What I provide for you is a safe environment for you to study yourself...what makes you tick, what is your heart's desire and how to create all of this in the life you have been given.
Therapeutic Focus Areas
Self-love and acceptance
Trauma / Grief / Anxiety / Depression
Becoming your truest self
Mindfulness and Meditation / Proper Breathing Techniques
Somatic issues / Feelings of dis-content and of "being stuck"; Head and heart feeling disconnected
Reiki and Energy Balancing
Regressions / Inherited Family Trauma
Assistance in the creation and use of ritual and ceremony to release and heal trauma
Psychotherapy (Self-Study) Sessions and Energy Balancing Sessions
Each session is 45-60 minutes. Longer sessions may be arranged when necessary. Fee schedule is set on a sliding scale, and we will determine the fee when we schedule your first appointment.

Reiki / Yoga Nidra Therapy Sessions
Yoga nidra therapy for mental, emotional, and physical health support are available. Reiki sessions, a Japanese stress reduction technique that moves and balances energies, are also available. Please call with questions or to schedule an appointment.

Payments Accepted
Visa, Mastercard, American Express, Discover, debit cards, check, cash, and HSA and FSA cards.
Insurance
I am happy to work with you so you may take full advantage of your Out-of Network insurance benefits to help cover your cost. I am not on any insurance panels and therefore can not take insurance directly.
I am a holistic therapist and the way I work in session is not always reimbursable by insurance. I choose not to limit how I can practice by being bound to specific interventions that will be covered by insurance.
Please discuss your financial situation with me so that I can help make therapy accessible to you without the complication of insurance.
Please understand that I do not take insurance for these reasons:
First, ethically, I choose not to bill insurance because many people do not meet the diagnostic criteria (severity and frequency of symptoms) in the DSM V to warrant a diagnosis. It is unethical to diagnosis simply to get insurance coverage.
Secondly, I see it as a disservice to my clients if I have to provide a diagnosis that may someday affect them adversely. For example, if and when your current insurance ends and you need to apply for new insurance, that diagnosis will be seen as a pre-existing condition on your medical record, even when the issue resolves after the course of therapy.
Call 314-660-5138 to schedule your session or to ask any questions you may have.
To learn more about yoga and meditation classes and groups please find me on Facebook at www.Facebook.com/ReneeDavidsonYoga or follow me on Instagram.
---